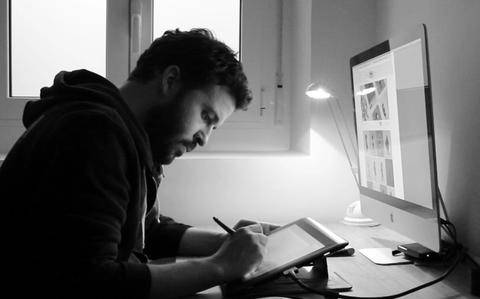 My name is Nacho Diaz, but I'm better known online as Naolito. I've been drawing all my life, but for the past 10 years, I've been fortunate enough to make a living out of it.
I started participating in online design contests like Threadless in 2009, and also in other online communities where I not only had the chance to learn from other great artists but also to get people to start following my work and multiple blogs and magazines talked about my designs, which helped me to get a great following in social media.

I created Naolito.com as a response to that following, in order to be able to offer my designs directly, I launched my own store in 2013, mainly focused on t-shirts. After the launch of my Kickstarter project 'Villains Need Love', I decided to expand the product line to include Art Prints, Pins, etc.
 

Naolito.com is not a big company, I'm the only proud member of Naolito.com and everything is handled by myself from Barcelona, design, coding, shipping orders, customer service, etc. It gets a bit crazy sometimes, but I just love to handle all my orders and products personally. When you shop at naolito.com you're not only getting a product, but you're also supporting a tiny business and helping an indie artist to keep bringing more ideas to reality. THANK YOU!

You can also support my work by spreading the word! Make sure to follow me on Instagram and share your favorite illustrations or products with your loved ones :) Also, I LOVE to hear from you, so please don't hesitate to contact me through the contact form or Instagram to say hi!